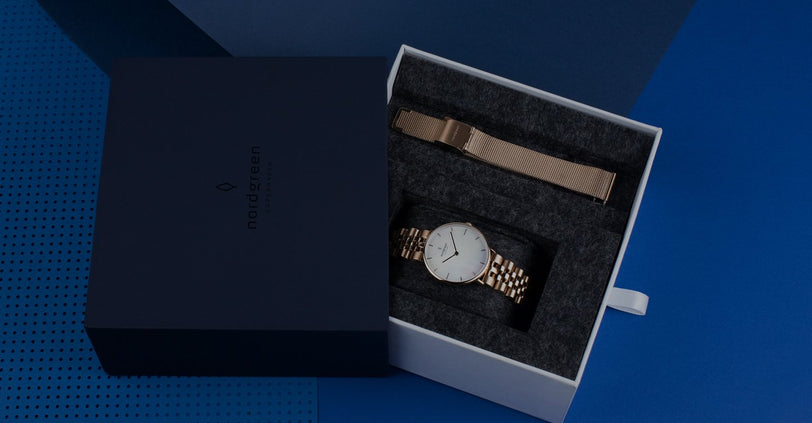 16mm Watch Strap Collection (32mm Watches)
Find the perfect strap
for your watch
Get a free extra watch strap to mix, match, and elevate your look.
Use code FREESTRAP at checkout and don't miss out on this limited-time offer.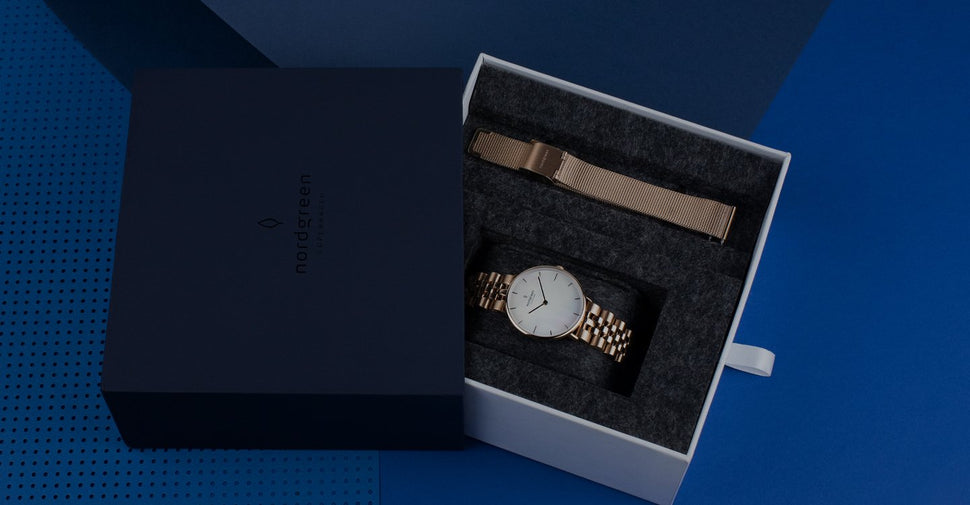 Nordgreen watches draw their appeal and popularity from their ability to be quickly and easily customised to suit the mood or wardrobe of the wearer. Whether you're wearing Nordgreen's Philosopher, Pioneer, Native, or Infinity watches, all our timepieces come with interchangeable dials, watch cases, and, most important, colourful straps that complement the design of the watch.
All Nordgreen's timepieces feature watch straps in a variety of high-quality materials and sublime textures to include real Italian leather, vegan leather, stainless steel mesh, and premium nylon. The slimmest of these straps is the 14mm watch strap, followed by 16mm, 18mm and 20mm straps. These straps are perfect if you're looking for a less substantial, low profile watch to suit women and children's petite wrists, or the wrists of men who don't like bulky, loud watch designs.
Depending on your tastes and preferences, you can either buy a 16mm watch strap as an individual piece directly from the website or purchase watch straps in customised watch bundles for easy design preferences.
Read More
Read Less