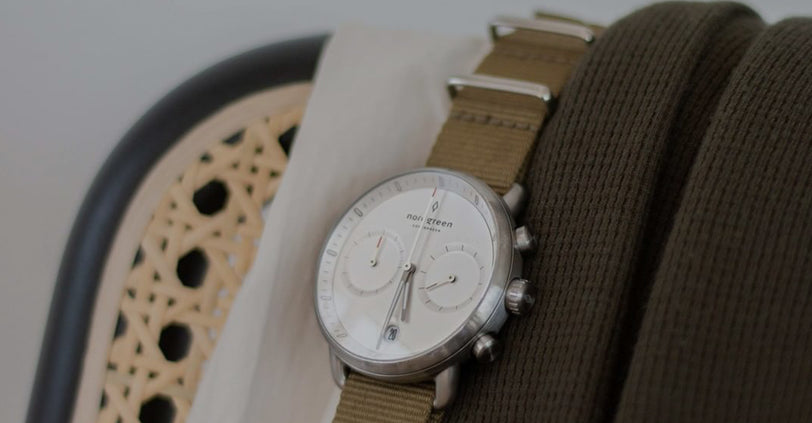 Nato Strap Collection
Get a free extra watch strap to mix, match, and elevate your look.
Use code FREESTRAP at checkout and don't miss out on this limited-time offer.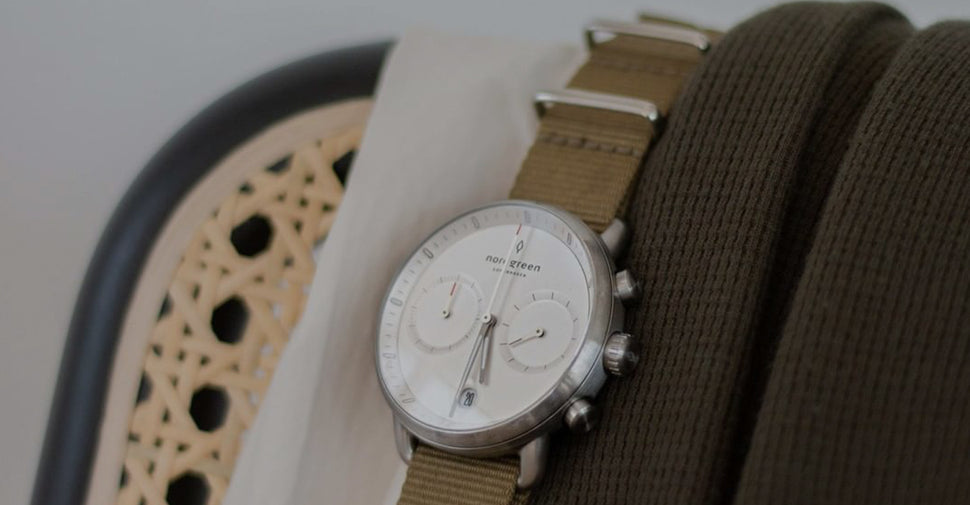 Nylon watch straps get their rugged reputation. Perhaps it's because of their striking resemblance to a NATO strap. You might want to go for a military - outdoorsy look, try pairing our nylon watch straps with one of our 
minimalist men's watches
.
Another way to add a touch of cool to your outfit is with our Infinity women's watches with a silver case and our navy blue nylon watch straps. When you're this cool, nothing more need be said.
Our Philosopher men's watches in rose gold with our army green nylon watch straps brings out the rose gold case and its rose gold highlights on your Philosopher watch. It's definitely going to make your friends jealous.
If you are looking for durable watch bands that will last forever, you came to the right place. Nordgreen's high-quality nylon watch straps will complement any timepiece design of your liking. These straps also offer a wide range of benefits to optimise the value you derive from your timepiece.
Read More
Read Less