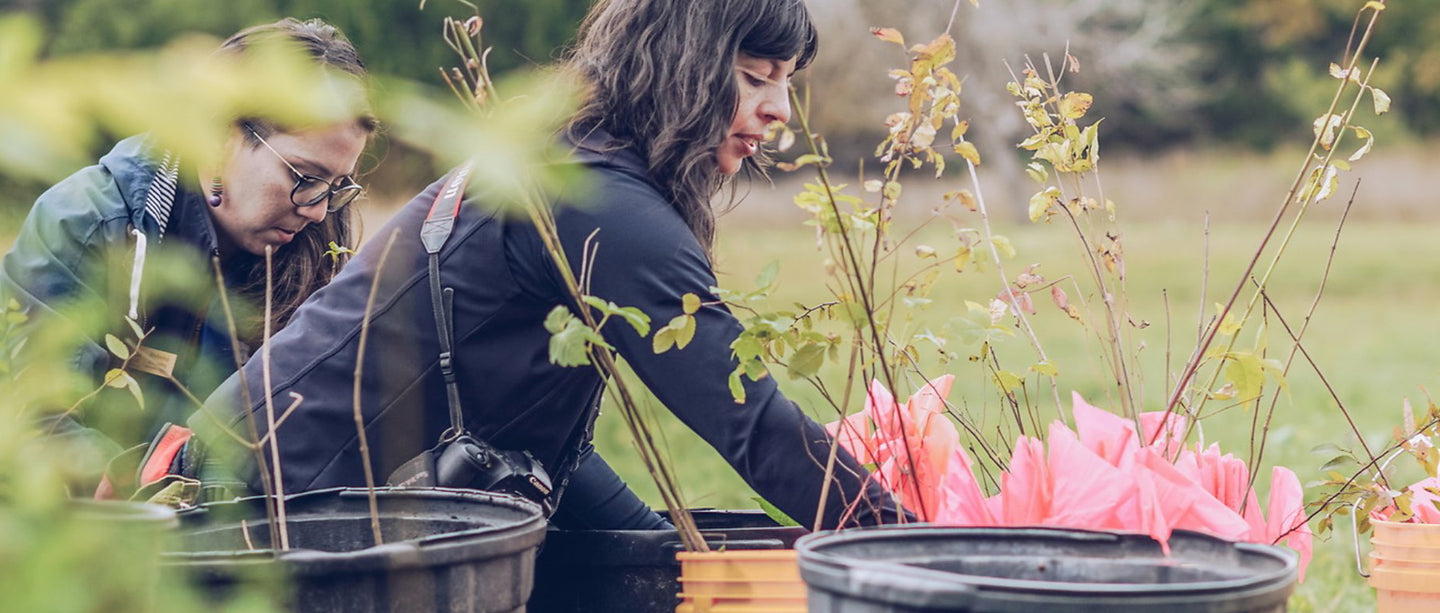 Nordgreen: The Ongoing Mission of Giving Back

Same Mission, Same Goal
The growing trend for startups and larger organizations alike seems to be about raising money or pushing an initiative that will do some good for a community or an environmental issue around the globe. 
In the article 'The Sum of Charitable Deeds,' I shared the results of Nordgreen's December 'Giving Back' campaigns with Social Bite and Second Harvest. I thought that it would be nice to show that in the craze of CSR campaigning and image boosting, the efforts that you make are not in vain.  
We at Nordgreen want to continue to encourage your support in our Giving Back Program and, in doing so, help us and our NGO partners empower others in solving social and ecological challenges. Over the next month, we will be partnering with two new NGO partners, and a continuation with the UK-based NGO called Social Bite. 
Our Current Campaigns
Our daily efforts that convey our values start and end with our 'Giving Back Program,' which you can become part of when you purchase your Nordgreen timepiece. Once you receive your new watch, enter your watches' serial number and certificate of authenticity into the form on our 'Giving Back Program' page. We will then be able to direct a portion of your sales to your chosen charity - either Water for Good, Pratham UK, or Cool Earth. 
In addition to our partnerships, we have once again partnered up with Social Bite and ThanksGive, a South Korean NGO. As well as these partnerships, we will be donating the US-based NGO 'One Tree Planted' to assist with reforestation efforts in Australia. 
One Tree Planted
In recent months, Australia has been facing drought, wildfires, and now flooding. According to One Tree Planted, "This year's fire season has brought about unprecedented destruction as wildfires have spread across every Australian state, burning up nearly 6 million hectares (15 million acres) of bush as of January 2020." New South Wales was hardest hit with over half of the nation's total damage from the brush fires being there. 
It's devastating situations like the brush fires in Australia that show we all must be proactive for the sake of those directly affected and our environment, which affects us all. So what are we going to do about it? 
For every Nordgreen watch sold along with the code ONETREEPLANTED, Nordgreen will donate five trees toward reforestation efforts that 'One Tree Planted' is conducting in Australia. As a thank you from the Nordgreen team, you get to choose a free watch strap of your choice from our collection. Are you feeling motivated yet? 
Making an impact on the global crisis that we face with climate change is a never-ending effort, especially if policies meant to limit the adverse effects that we make on our planet are rolled back. Every contribution, every piece of content making others aware of the undeniable effects of climate change, they all count.
ThanksGive
Providing educational tools such as books or school supplies is part of our third value. We have teamed up with ThanksGive, a South Korean NGO under the South Korean Ministry of Culture, Sports, and Tourism, to donate books to thousands of children on the Uleung-do Island. 
The Uleung-do community lacks public facilities, and many are unable to afford to buy books. Nordgreen and ThanksGive want to contribute to the Uleung-do community by providing new books for the children. That's why, when you purchase a Nordgreen watch, we'll donate one book to a local private library.
When you enter the code THANKSGIVE at checkout, you'll be helping the children of the Uleund-do community gain access to books both for school and for leisurely reading, and as a thank you from Nordgreen and ThanksGive, you can choose a free strap of your choice from our collection!
Social Bite
After our 2019 Christmas campaign with the UK-based Social Bite, we decided to partner up again to contribute to more Social Bite initiatives. We'll give you a free strap of your choice when you enter the code SOCIALBITE at checkout. For each watch sold, a meal will be given to someone in need living in the UK. 
The Influence of Our Values on Our Giving Back Program
"If you want to be a true Danish design company, a Danish company focusing on Danish values, you have to be responsible and sustainable because that's what the country's about." - Vasilij Brandt, 2020
The origins of our 'Giving Back Program,' are a reflection of the core values of the Danish welfare system. Danes are afforded the right to free education, healthcare, and live in a sustainable, innovative society. Denmark is also a leading pioneer in harnessing wind energy, for starters. 
Influenced by our Danish-rooted values, it was a natural procession to decide to base our 'Giving Back Program' on the three areas: education, health, and environment. By concentrating our CSR efforts on these three areas, environmental, educational, and health, we establish ongoing partnerships with three NGOs: Water for Good, Pratham UK, and Cool Earth. 
We are continuously working with Pratham UK, Cool Earth, and Water for Good in our 'Giving Back Program,' where we offer you the opportunity to choose which NGO to donate a portion of your purchase to. We are always looking for additional NGO partnerships for you to choose from, so if you have an idea, we'd like to hear from you (hello@nordgreen.com)!
Images by Esther Günnewig