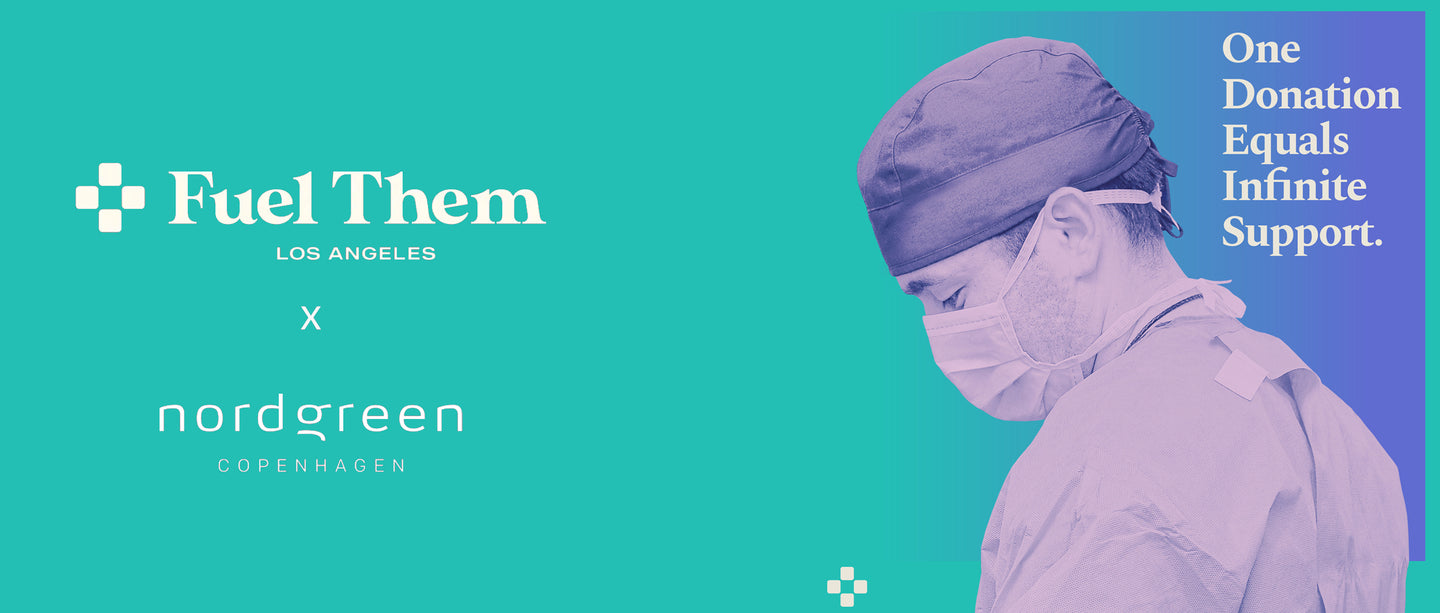 Fuel Them LA: Feeding Our Frontline Healthcare & Rescue Workers
Coronavirus has impacted the globe at an unprecedented rate. Many have suffered the ultimate cost of this deadly virus. The United States has the highest number of affected, so the Nordgreen team wanted to find an organization making a difference in the US during these difficult times. Nordgreen is joining forces with Fuel Them LA to increase awareness of the challenges that frontline workers currently face. Frontline workers cover long work-shifts and risk their lives to save others. Whatsmore, they aren't getting nutritious meals to stay healthy so that those they serve can have a fighting chance in the wake of COVID-19. 

I recently had the wonderful pleasure of having a video call with the one core influencers of Fuel Them LA on their quick thinking efforts. Throughout our conversation, I became more and more impressed with how they directed their efforts to provide a healthy alternative to eating pizza and junk food. Nutritious eating habits are crucial, especially to the countless women and men who are risking their lives day in and day out.
Ready, Set, Help!
The Fuel Them LA concept was inspired by the NYC based NGO' Feed the Frontlines' who, at the start of the COVID-19 pandemic, teamed up with local restaurants and farmers to provide meals for frontline healthcare workers and city residents in need of meals. Beth Loughman, Head of Marketing & PR for Fuel Them LA, teamed up with Crateful to donate meals to healthcare and rescue workers working in low-income hospitals in the greater Los Angeles, California area. Fuel Them LA believes that if they can deliver three nutrient-dense meals a day to frontline healthcare workers, they can help flatten the coronavirus's infection rate curve, making it stay flat.
Operating solely from generous donations from private citizens and celebrities such as actor and musician Jack Black, Fuel Them LA delivers over 500 meals a week. They are gearing up to serve more by teaming up with more local restaurants and farmers to support the growing need to give our frontline workers a fighting chance, one meal at a time. 
Someone's In The Kitchen At Crateful
It was a no brainer for the Crateful Catering team to pitch in and help. As a gourmet catering company, delivering quality and sustainable food is paramount to the local economy and environment. Crateful uses organic ingredients sourced from local farmer's markets and other suppliers. Working from their current menu, they give our frontline workers meals that let them know that their efforts aren't going unnoticed.
We're Stronger Together
We want to show our gratitude for their commitment and sacrifice to keep us healthy and safe. For every watch sold, Nordgreen will donate towards a nutritious meal and a cold brew coffee that will feed a frontline medical worker in the Los Angeles area. 
Your purchase will not only go toward feeding our frontline workers. You still have the opportunity to participate in our 'Giving Back Program.' You can choose between one of Nordgreen's three NGO partnerships to donate a portion of your purchase to either water solutions in the Central African Republic, educating children in India with Pratham UK, or planting trees with Cool Earth. They work with reforestation efforts in Latin America's rainforests. 

All In A Day's Work
In times of crisis, it's incredible to know that there are people that waste no time lending a helping hand. As some are still in lockdown or returning to work, many haven't stopped. Sanitation workers, food couriers, grocery store workers, fire and rescue, and the medical staff have been working around the clock so that many of us can stay home and flatten the curve of infected people. Giving back to them is the least that we can do.
As for the uncertain duration of the coronavirus and the effort to find a cure, Fuel Them has high hopes for a near-future where they are planning new ways to provide meals for a larger population such as the homeless community and other social organizations that serve people in need. Additionally, they would like to be able to support local fire stations with meals year-round with initiatives such as providing them a chef for the day. Nordgreen is looking forward to future endeavors with Fuel Them LA, and whatever the Fuel Them LA team decides to do, I'm confident that the efforts they will create will positively impact their community.