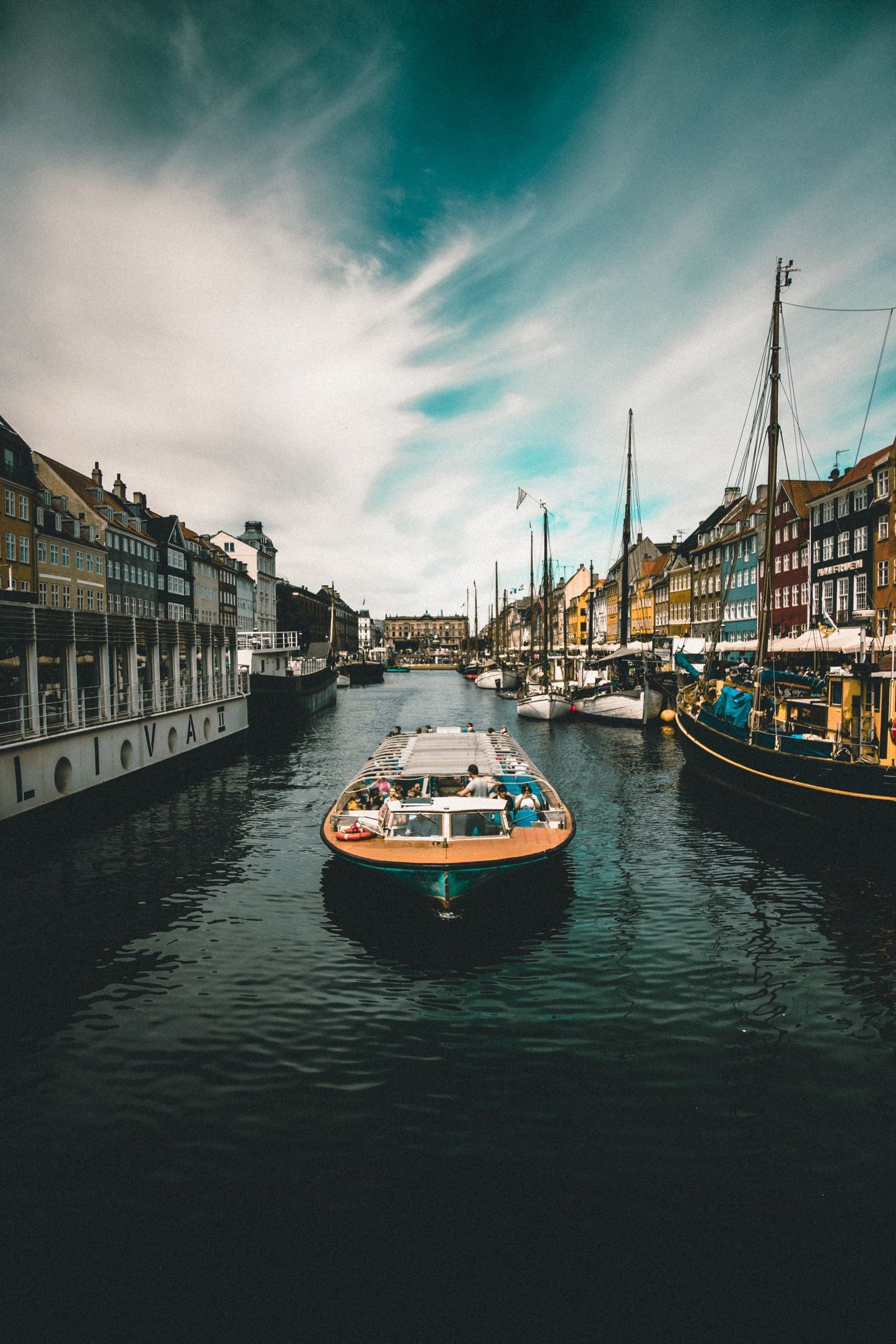 3 Local Experiences To Make the Most of Copenhagen
Written by: Kelley Hudson
Copenhagen is the quintessential big city, little town. On a weekly basis, I run into people I know randomly on the street or meet people that know another friend of mine who knows another colleague. Copenhagen can be a trip to last a few days or a journey that can last a month, but one thing is certain! There are a few things you can do to make the most out of your visit to our big little city.
Nyhavn to Amaliehaven
A visit to Nyhavn (New-Howin) is a must… I mean, it's Nyhavn and chances are you're already planning to visit anyway. A beautiful little part of the harbor that marks the great boom in Copenhagen's population and the start of what we now know as one of Scandinavia's most beautiful places.
Its name means "New Harbor" and it is a true jewel. The old buildings painted in the classic "Copenhagen colors" like Ochre, burnt red, baby blue and the most subtle of light pinks are stacked side by side, providing the most perfect backdrop to the old ships and boats that line the water. Amazing places to eat and plenty to drink, grab a coffee and start your day at Nyhavn.
Nyhavn is only a couple hours of fun, max. Once you've found yourself at the end of the harbor, turn left down Toldbogade and continue onto Ofelia Plads and Amaliehaven. This is quite possibly the best little walk in Copenhagen. Once you get to Amaliehaven you will have the perfect view of the Opera House, Frederik's Kirke (The Marble Church) and Amalienborg Palace.
All-in-all this little journey will take you 4-5 hours and will help you see and cover some of the best sites in all of Copenhagen. Don't forget to bring a few beers and a pølse from one of the many pølse carts along with you!
Strøget
So, in case you didn't already know, fashion is kind of my thing and so one of my must-dos in any city is always shopping. Paris, London, Berlin, wherever… take me to the shopping district and don't even try to get a hold of me for at least four hours. I love to stroll down Strøget starting at Rådhuspladsen. Starting from here gives you the best start at this amazing shopping street; bringing you to Amagertorv and the Stork Fountain for a grand exit at Hay House and Illum. From here head up Købmagergade towards Nørreport station where you will pass Louis Vuitton, the coolest hat store called Petitgas and my all time favorite, Marimekko. Lots of places to eat and things to do, strolling down Strøget is a wonderful way to spend a day shopping that feels more like the vacation you're on than the mission of the American mall system we're all used to.  
Christianshavn
I will always hold a special place in my heart for Christianshavn. It has constantly been the spot I go to remind me why I live in this beautiful city; especially when the weather turns cold, and the daylight hours become few and far between. There is something different about this area of Copenhagen. Not always a grand tourist destination; one can watch the world glide by from a bench, coffee and croissant in hand, and just be still for a moment. If you are a tourist and you want the full Christianshavn experience, start from the Christianshavn metro stop and move down the canal going towards the Opera House. At the Butterfly 3-way bridge, head to the other side of the canal and enjoy some food from one of the many new food stands there (my favorite is the Gasoline Grill). Grab your snack and head around the corner following Strandgade for a relaxing sit beside the harbor and hours of great people watching. Don't worry if you forgot your Carlsberg! There's a Føtex right on the corner for all your canal beer needs.
Copenhagen is indeed a place with lots to do and experience, but if you're only here for a long weekend or even for a week make sure these three adventures are on your list. From these tidbit tours, you can find passageways, cafes and joyful experiences you never thought you would have in our little but grand city.