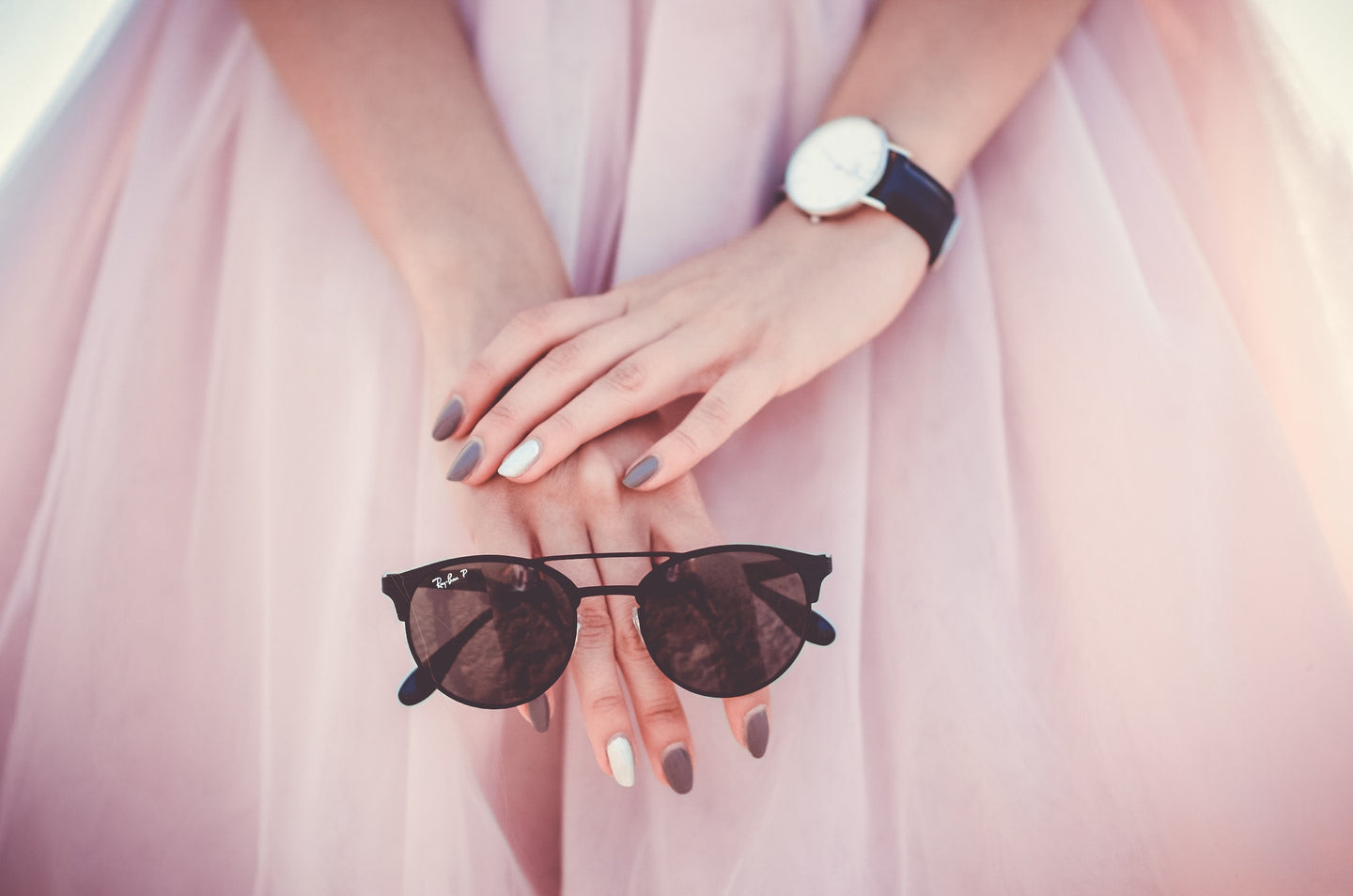 The Importance of Knowing How to Wear a Watch
Written by: Kelley Hudson
My watch in my morning routine
It's the morning and I'm on my way out… Shower, dress, sexy shoes, trendy bag and right before I toss my keys into my side pocket I slide my watch onto my wrist and feel like my outfit is complete. My favorite accessory is my watch. I know for a lot of women it's their bag but, for me, it's my beloved timepiece. I always feel like its addition is what makes my outfit complete so I always have a wristwatch.
In a world of cellphones helping us keep time, we think "what is the point of a watch?" But there's a reason the watch persists… it's classy. A good watch keeps us fashion forward, and put together. It adds an element of status to our wardrobe and can easily turn a casual outfit up a notch when we just don't feel like wearing anything but gauchos and a t-shirt. 
"Which watch will I wear today?"
I tend to match my timepieces with my other accessories and so I generally have a few different watches in my fashion arsenal. It just looks good to match the band with my bag, belt and sunglasses. My mother always used to say to me "black and brown don't match" and I still hold onto that today by keeping all my accessories perfectly coordinated. And since my wristwatch is my favorite part of my wardrobe, I typically start out thinking "which watch will I wear today?"
Recently, since it's warm and summery out, I've been in love with my tanned leather accessories. Maybe a watch with a brown leather strap could work well.
I am all about the colours and I wear fairly bright and bold prints and fabrics which are wonderfully toned down with minimalist accessories. It's the easiest way to wear the bold and flashy clothes that make me feel happy on a warm summer day without that uncoordinated mix-match look. You know what I mean? Like "I just rolled out of bed and threw on what was clean" look? Grab a beautiful timepiece and some strappy sandals and voilà, you suddenly have an intentionally trendy look.
A minimalist watch is the way to go
When you wear a watch as often as I do it's really important to remember to apply sunscreen before you leave the house, even on a somewhat cloudy day. The watch tan is not a cute look! Since we get so much sun on our arms and face, wearing a good sunscreen is not only a fashionable choice but a healthy one too. The leathery look should be reserved for our bags and not our skin!
The 90s are officially coming back into style (a trend I absolutely LOVE, the 90s were so chic and playful) I'm favoring a full faced timepiece with sleek lines and a minimalist look. The choice in strap is, of course, dependent on the rest of my look but I definitely aim to keep my watch coordinated with my other fashion choices. Nothing flashy, I definitely am not keen on crystals or glitter, and I just can't resist when my watch sits flush against my wrist with an austere face. I go for bold and bright but not gaudy or garish; an accessory to my already perfect outfit.
Having the perfect wristwatch really ties my clothing choices together and provides me with the ability to stay less distracted from the people around me. When I check my phone to review the time and I see all these messages glaring back at me, I find myself pulled into that environment and away from the community I'm mingling with. My watch gives me a quick opportunity to verify my schedule without the possibility of distraction while also adding to my wardrobe.
Putting on my watch is still one of the most important parts of my morning, and I feel naked without it. It's freedom from my smartphone, a foundation in my wardrobe choices, a touch of class on days when I don't feel like getting too dressed up and a reason to remember sunscreen. Watches are far from outdated and deserve the respect and love they have garnered since their invention. So get out there and see all that your perfect timepiece can do for you.