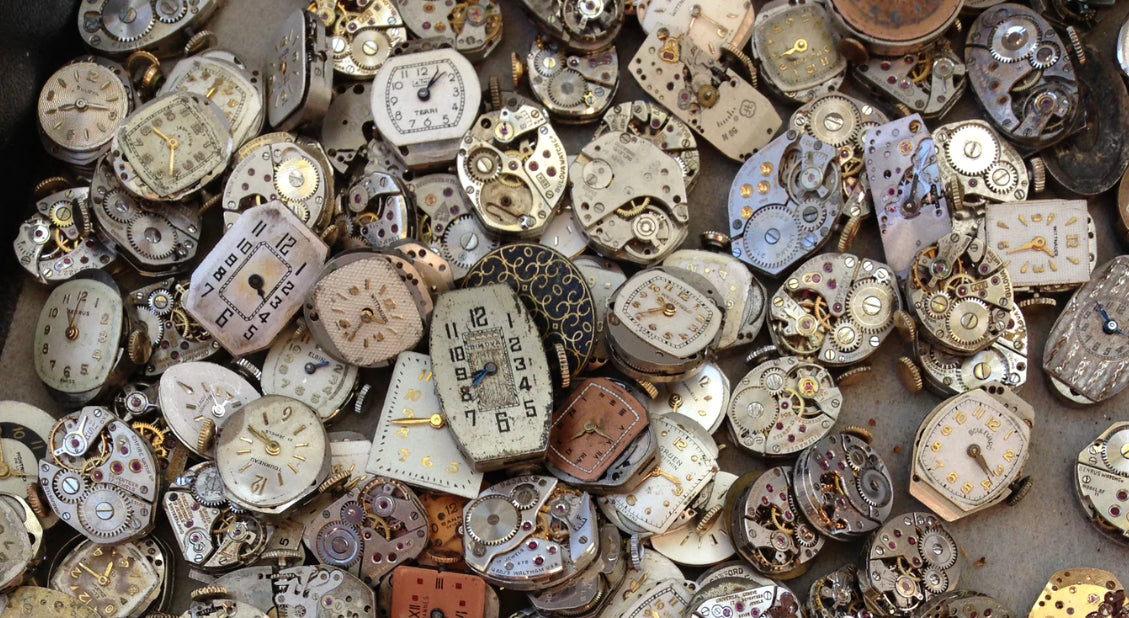 What should you look for when buying a watch?
Written by: 
Louise Chamberlain
Find your way around the bewildering world of horology
A watch is a very personal item that does so much more than simply tell the time. Your choice of timepiece is a clear indication of your personal style but a watch is not just a piece of jewellery. It also needs to perform one or more practical functions and choosing one can feel like a bit of a minefield. So what are the main things to consider when buying a watch?
What do you need it to do?
Probably the first thing to consider is functionality. What do you need it to do? Do you just need it to tell the time or are other functions important? A chronograph (stopwatch) might be indispensable to a runner. An altimeter measures altitude, which is useful when skiing, hiking and climbing. For a frequent traveller or someone doing business globally, a "world time" watch with a rotating bezel showing the time in each of the world's time zones might be useful. There are many different categories of watches (with a lot of overlap between them) so having a clear idea of what you want your watch to do will narrow down the search significantly.
What do you want it to say about you?
A watch tells people a lot about its wearer. Tough and rugged? Active and athletic? Sleek and sophisticated? A designer watch is an ostentatious demonstration of wealth, while a modern Scandinavian design suggests an altogether more minimalist approach to life. Choose your watch to match the image that you want to project. Of course, you don't have to restrict yourself to just one. A watch is a versatile accessory that can be switched up to match your outfit or activity. My personal preference is for an activity tracker watch when I'm exercising and a sleek, sophisticated Scandinavian design the rest of the time. 
How much do you want to spend?
There are watches available at just about every price point. You can pick up a watch for the price of a paperback book, but equally there are designer watches on the market that cost the same as a family car. Decide what you are comfortable spending and find the best quality watch that your budget allows. If you choose a stainless steel case or strap, look for a stainless steel grade of 316L or above because this won't oxidise and is resistant to corrosion. The best quality movements are Swiss or Japanese.
Is accuracy important?
There are two main types of movement – quartz (battery powered) and mechanical. Traditionalists may favour mechanical movements but quartz movements are generally cheaper and more accurate.
How big is your wrist?
One important factor to consider when choosing a watch is how well-proportioned it is to your wrist and hand. As a rule of thumb, if the circumference of your wrist is 15 to 18 cm, choose a watch with a case diameter of 38-42 mm. If your wrist is larger than 18 cm, then you can carry off a bigger watch.
What style of watch do you prefer?
Field watches
The first commercially-produced wrist watches were based on war time field watches and modern watches are all descended from them. Field watches have an easy to read analogue dial and few functions but should be rugged, durable and water-resistant. Straps are traditionally canvas or leather, since they are easily replaced if damaged.
Sports watches
The most recognisable sports watch is the perennially popular dive watch. These watches can withstand submersion to at least 100m without leaking and have many features that make them popular with divers, as well as with style-conscious landlubbers. Another popular sports watch that has stood the test of time is the aviator watch with a large, easy to read dial and a stunning number of additional functions. While both of these styles began as authentic tools, they are now commonly worn as a fashion accessory rather than simply for their functionality and many designer watches incorporate these styles.
Dress watches
Smooth, sleek and understated, the dress watch is a sophisticated choice. Typically a thin watch to allow it to easily slip in and out of a dress shirt cuff, dress watches are simple and elegant with few complications. Traditionally, dress watches feature a leather strap but interchangeable straps allow the wearer to change the look to coordinate with a particular outfit.
There is an abundance of nice watches for men and it's worth taking time to select one that will be treasured and enjoyed. As James Bond creator Ian Fleming said, "A gentleman's choice of timepiece says as much about him as does his Savile Row suit."