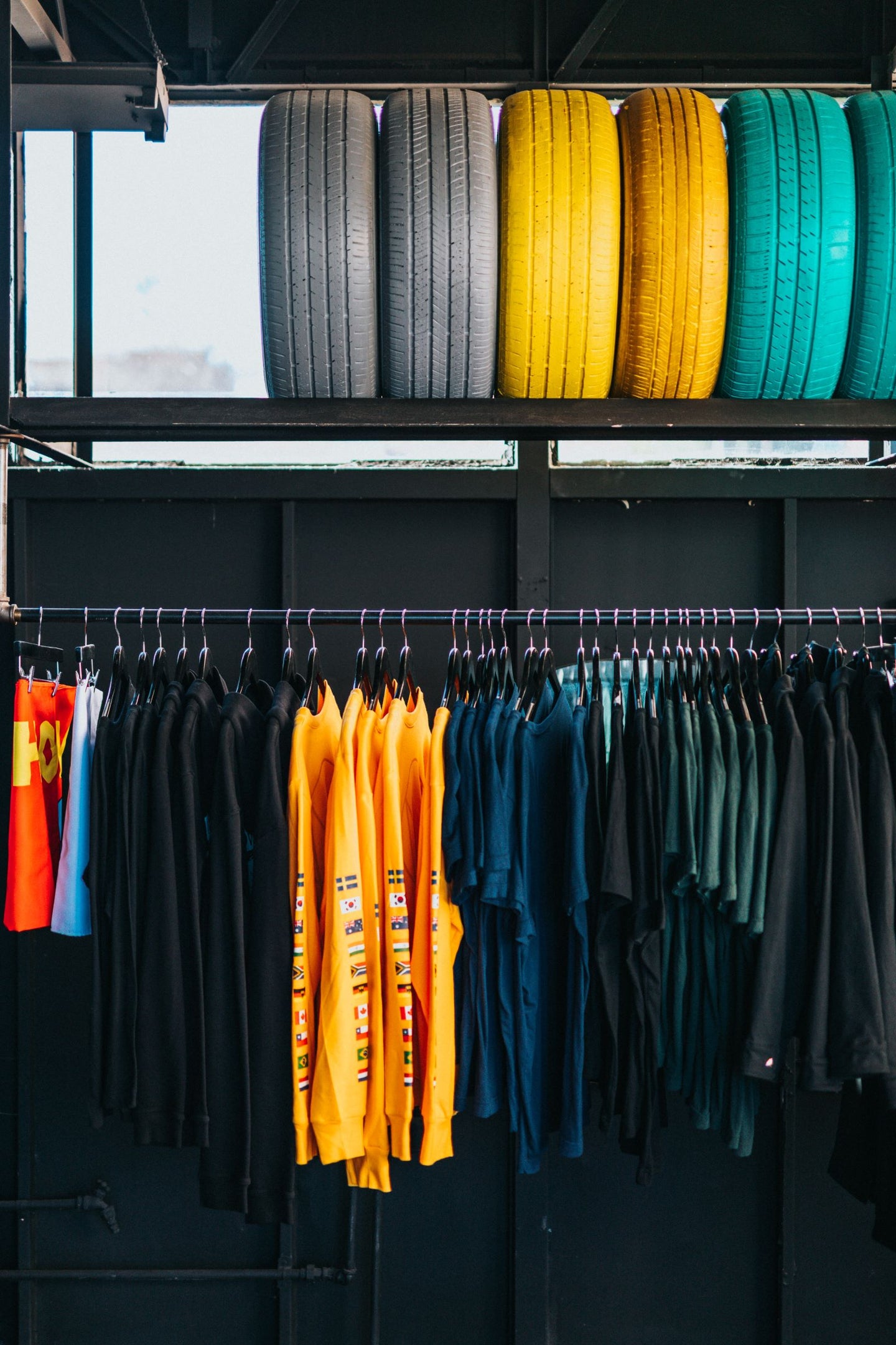 Buy One Get One Free - Worth the Hype?
Written by: Kelley Hudson
You open up the mailbox and out pours a vast collection of adverts screaming about the latest and greatest Buy One Get One Free deals. This piques your interest… Are Buy One Get One Free sales actually worth it? This is a question I think we've all pondered at least once in our lives.
I want this shirt AND if I buy two I get one for free, why not buy two? What are the downsides to purchasing an item for half value or free after you purchased the same (or similar) items at full value? Is it worth it? As an avid shopper and the self-proclaimed queen of frugality, I would say "it depends." It depends on why you're buying, who you're buying for and what you're buying. Let's look at some examples and discuss when a BOGO deal is truly worth it.
1. Clothes for myself
I'm just going to admit right now that I really love to buy my staple pieces in bulk. When I find an awesome pair of leggings or a great bra, I will most definitely come back and buy another one at some point… So why not just buy two now when I can get one of them half off or, better yet, free? Some objects are most definitely worth the Buy One Get One Free purchase! Items like interchangeable watch straps to make your accessories fit your personality or your favorite pair of jeans are a great way to save money on purchases you know you will make more than once.
2. Gifts
Struggling to save cash at Christmas? Got one of those "Birthday Months" when a few of your friends all have a birthday? These are one of the best times to score big on a BOGO deal! If you know two people that would love the same or similar gifts, take a look at your local deals and stock up.
Have to buy for someone extra special? Sometimes these types of deals offer discounts on any second item in the store.
3. Saving it for next year
Oftentimes when a holiday has just ended, stores will put all their holiday items on sale as a Buy One Get One Free to eliminate the leftovers. Get in there and stock up on these extra items for the next round of holiday happiness. Ornaments, decorations, even clothing items are a no-brainer for post-holiday BOGO sales.
4. Shoes and Accessories
If you're anything like me, your accessories change with every outfit and that fashion love is not a cheap affair. So if I'm obsessed with a bag, a watch or a pair of shoes and it comes in different colors, once it goes on sale as a Buy One Get One Free, I fill my shopping bags. I'm not one to change the style of my watch or my bag too much but I definitely want to match my accessory colors, so having that purse in other color options is a must. If I have the opportunity to save some money on those purchases it means more cash for my morning coffee or that vacation I've been dying to take.
5. Buddy-Up Buys
You want a shirt and your bestie also want that same shirt? Why not team up to get them through a BOGO sale? Make a day of it and hit the stores for great shopping opportunities!
Bring cash or make pre-arranged purchase agreements so you can both get what you want and save a nice chunk of change in the meantime. Stop for a coffee, have a chat and embrace your friendship through those half-off deals you both could not resist.
Buy One Get One Free sales are not always the perfect way to save money while shopping, but if you make smart purchases based off of habits and holidays you already know about, they can be excellent ways to stock up and save for the future. So shop wisely, check those sales often and happy hunting.