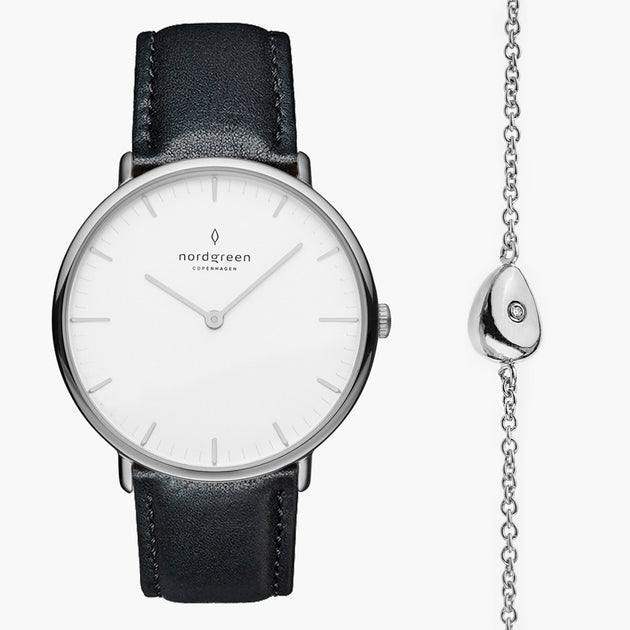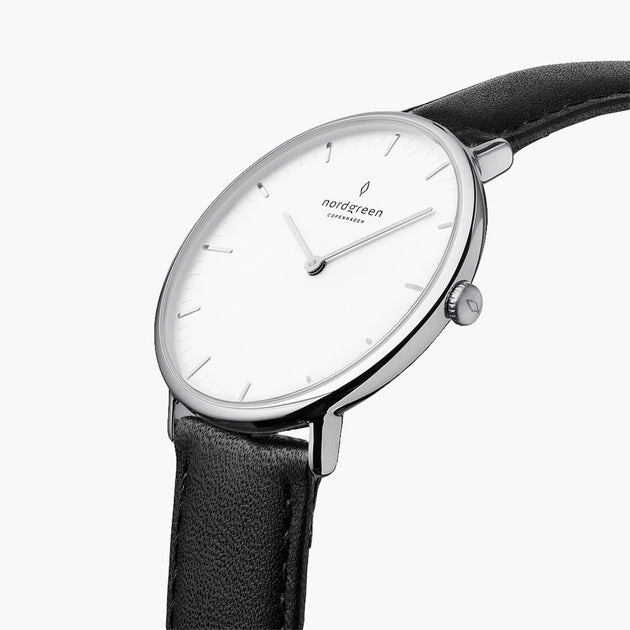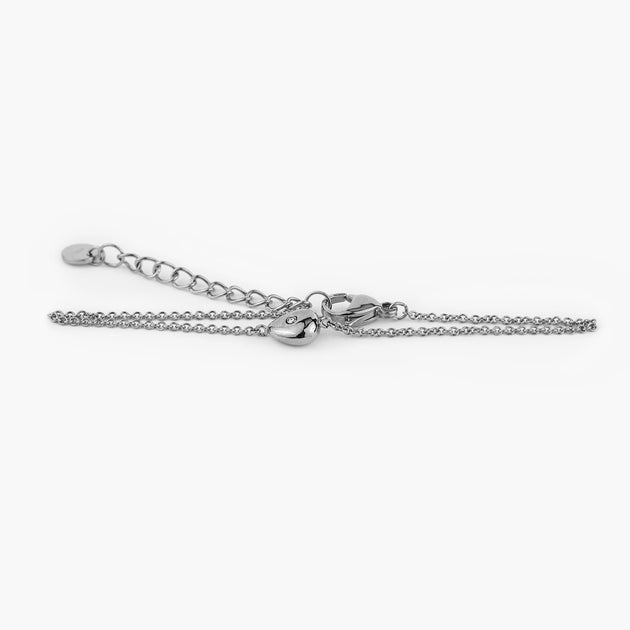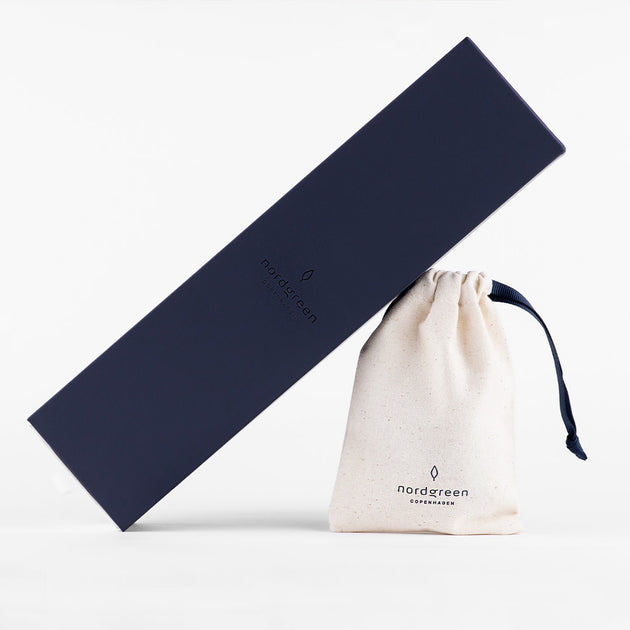 Native & Brynna Bracelet SET
White Dial & Black Leather Strap
Native stainless steel watch with Miyota quartz movement & 3ATM water resistance
Interchangeable strap mechanism

Brynna bracelet made of 45% recycled stainless steel
Incrustrated lab-grown diamond
EXTRA STRAP DISCOUNT: SAVE UP TO AN ADDITIONAL 15% ON YOUR ORDER
SAVE UP TO AN ADDITIONAL 15% ON YOUR ORDER WITH EXTRA STRAPS: ADD 1 STRAP TO SAVE 10%, OR 2 STRAPS TO SAVE 15% ON YOUR ORDER.
Discount applies automatically.
Native & Brynna Bracelet SET - White Dial & Black Leather Strap
Silver / One Size
The perfect gift
Watch & Jewelry Sets
Designed by Jakob Wagner, the watch case of Native is slim and slightly elevated on the lugs which adds an elegant feel to the wrist. Case width | 28mm Case thickness | 6.7mm Strap width | 14mm
A gentle lab-grown diamond sits incrustrated in the middle of the Brynna pendant as an understated focus of attention and premium feel.

Length | 160mm + 30mm
In order to prolong the lifecycle of your Nordgreen accessories for as long as possible, it's recommended to avoid wearing it during activities that might pose damage, such as training at the gym, dishwashing, household cleaning, showering and etc. Avoid exposing it to strong UV light, heat, perfumes and detergents. To ensure proper maintenance, please keep it its box, or pouch, or in a soft and dry container. Clean after wearing by simply wiping with a soft cloth, such as a microfibre cleaning cloth, either damp or dry.