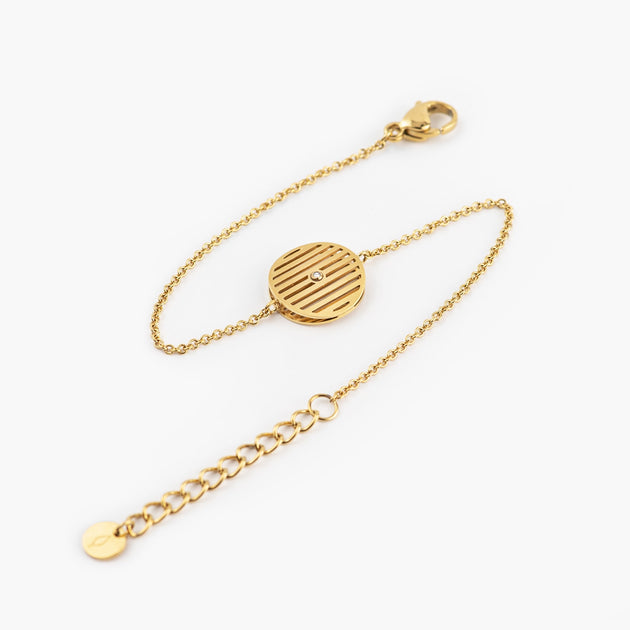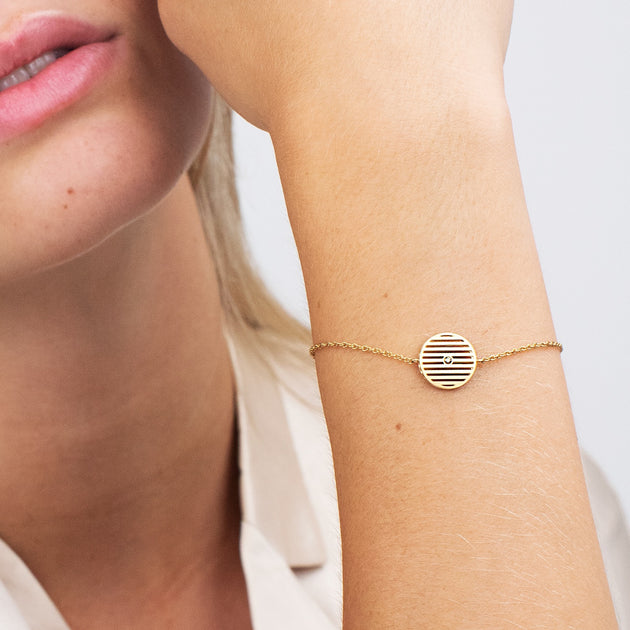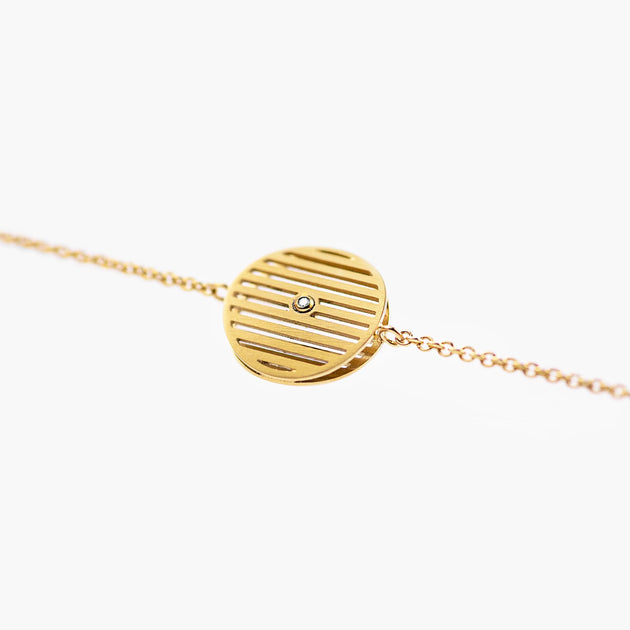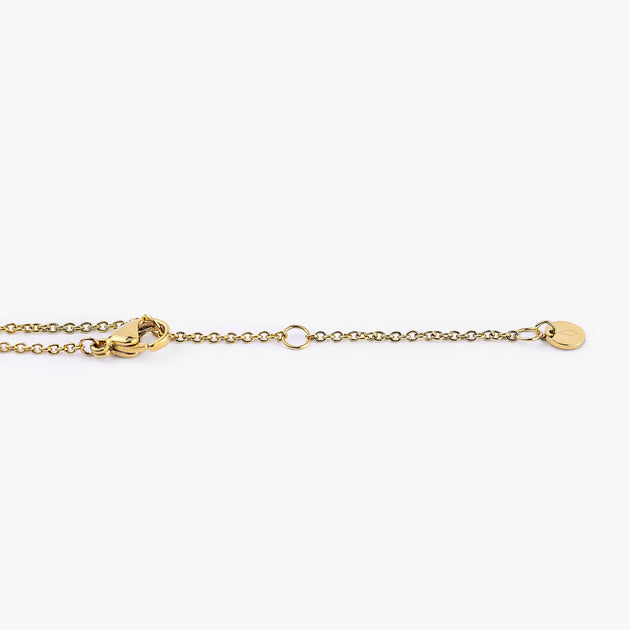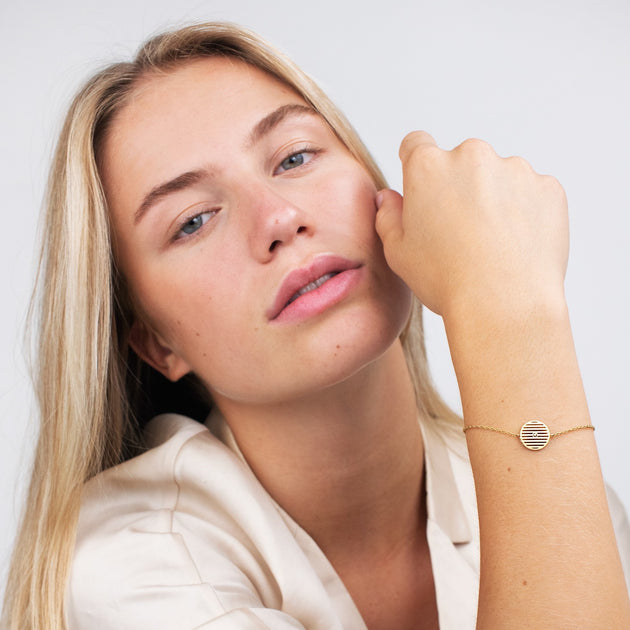 Amelia Bracelet
Inspirational Scandinavian design for a timeless aesthetic appeal
More considered materials for a better tomorrow
Responsible packaging made of oeko-tex certified cotton and FSC-certified paper
Amelia Bracelet
Gold / One Size
AMELIA Bracelet
Envisioned as an everyday statement piece, our Amelia bracelet features architecture-like geometrical lines that bring sophistication to any look. The overall design is enhanced by a three-dimensional twist of the pendant structure and finished with an eye-catching, yet delicate lab-grown diamond incrustrated in the centre of the piece.
Crafted with 46% recycled stainless steel, the Amelia bracelet is a manifestation of Nordgreen's innovative approach to jewelry-making. The Amelia bracelet is envisioned to be worn on its own or together with the Amelia clip-on or stud earrings and necklace for a complete statement look.
46% recycled stainless steel (pendant
90% recycled SS) and lab-grown diamond
In order to prolong the lifecycle of your Nordgreen jewelry for as long as possible, it's recommended to avoid wearing it during activities that might pose damage, such as training at the gym, dishwashing, household cleaning, showering and etc. Avoid exposing it to strong UV light, heat, perfumes and detergents. To ensure proper maintenance of your jewelry, please keep it in the provided cotton pouch or in a soft and dry container. Clean after wearing by simply wiping with a soft cloth, such as a microfiber jewelry cleaning cloth, either damp or dry.
TACKLING THE SOCIAL and
AND ENVIRONMENTAL
CHALLENGES of our planet
+

0

months
of quality education for children in India
+

0

months
of clean drinking water in the Central African Republic
+

0

sqm
of rainforest preserved
in Latin America