Men's 32mm Watches
Get a free extra watch strap to mix, match, and elevate your look.
Use code FREESTRAP at checkout and don't miss out on this limited-time offer.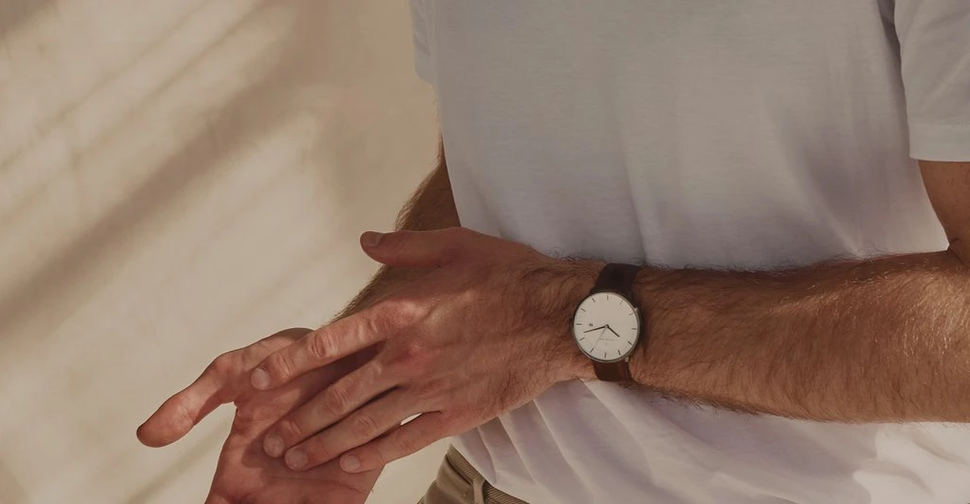 Some say that the smaller watch dial for men is coming back in style. Others prefer wearing the size because they're confident enough to do so. However, you follow the latest trends, own your moves. 
Our selection of men's 32mm watches comes in two models: The Native and the Infinity. Each model is built using quality traceable materials and modern Scandinavian designs for you to show off.
A Nordgreen timepiece is a subtle, classic accessory that makes a statement in every sense of the word — it is stylish and minimalist in design, and yet further communicates unmistakably that the wearer supports sustainability and wholesome living.
Nordgreen's men's 32mm watches are perfect for men who prefer more subtle and less feature-packed accessories on their wrists. The artistry, simplicity, and attention to detail are what stand out about the Native and Infinity models that make up Nordgreen's 32mm case size watch collection. You can also browse our collection of small face men's watches for even more size options.
Read More
Read Less