Couple Watches: Best Watches and Bundles at Nordgreen
Get a free extra watch strap to mix, match, and elevate your look.
Use code FREESTRAP at checkout and don't miss out on this limited-time offer.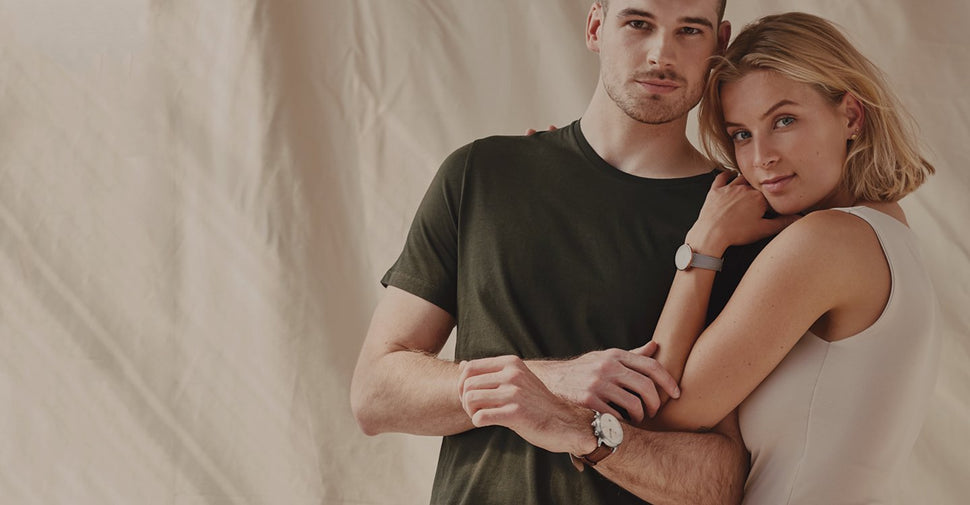 Couple watches are among the most thoughtful presents you can give to your loved ones. There are many reasons why gifting a couple's watch is a good idea. First, surprising your loved one with a watch set is an easy way to make your partner feel special. Second, wearing matching watches is a great way to make a statement and proclaim your love for one another in a fashion-forward, stylish way. For example, the watch set can feature an interchangeable stainless steel band in any of the four colours we offer to make it easy for the receiver of the gift to switch the look of the watch in an instant to suit their look.
A watch set is not only an extension of style but can also be an extension of a couple's love for each other. When looking for couple watches at a reasonable price, invest in a classic and timeless design, which can be worn by both him and her. A bundle with a rose gold case watch paired with a leather and stainless steel band is one of the most popular gifts for couples who inspire and uplift each other.
At Nordgreen, we aim at designing and creating watches for men, women, and couples that cater to the uniqueness of everyone's personal style while still staying true to our minimal Danish design roots. This is why gifting matching watches from Nordgreen is a great idea - our minimal watch face design and the ability to customise the watch using our interchangeable straps ensures the watch will be liked by anyone. Wearing couple watches, in particular, indicates a strong and solid bond between you and your partner. All in all, wearing a Nordgreen watch is useful for keeping track of time and making a stylish statement.
Read More
Read Less