Best Affordable Women's Watches
Get a free extra watch strap to mix, match, and elevate your look.
Use code FREESTRAP at checkout and don't miss out on this limited-time offer.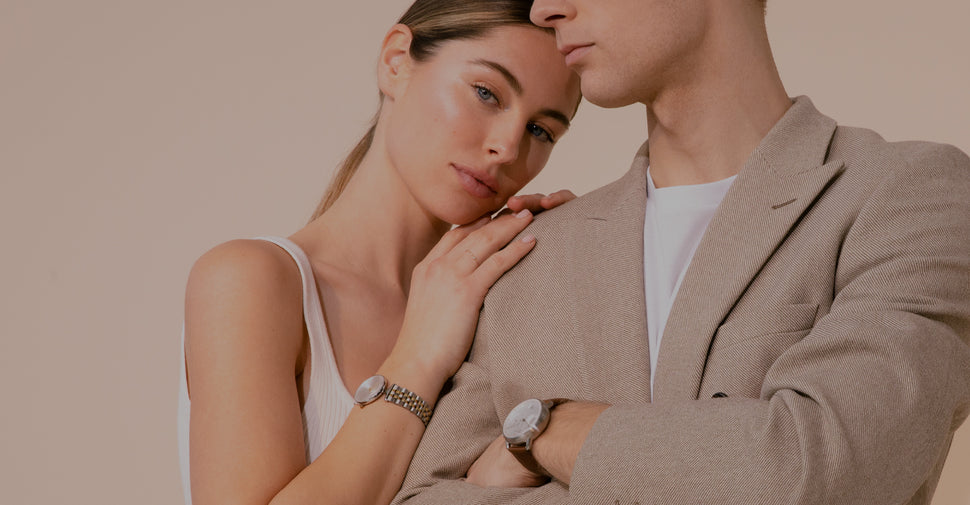 Who said that wristwatches are only men's accessories?
When feminine fashion accessories come into question, everyone thinks of handbags, sunglasses, belts, jewellery, and earrings.
In recent decades, more women appear to be developing a passion for timepieces, though. Tastes range widely, featuring different designs, colours, and functions to expand and enhance a women's style.
Watch brands have taken notice of the shift, paying more attention to producing watches that appeal more to the feminine traits of beauty, elegance, and tenacity. Some cost thousands of pounds, but not all high-quality timepieces will break the bank.
With a bit of research, you can find an excellent watch for women at a much more favourable price.
Affordable women's watches might not be as elaborate or bejewelled as some of the pricier pieces, but these watches are still incredibly stylish and functional.
At Nordgreen, we strive to create outstanding designs with a range of customizable options. Our designer, Jakob Wagner, created classically elegant designs. These timepieces won't go out of style in one or two seasons.
Want to change up the look in an instant? Select the case and strap that you want. Then pick up an extra set of straps or two. These easily interchangeable straps can be swapped out quickly, allowing you to go from bored to boardroom in a few minutes.
Let's have a look at the best affordable women's watches we have.
Read More
Read Less